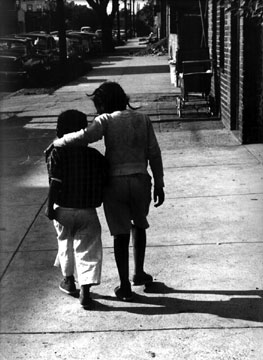 For the past few days, this blog post has been piecing itself together in my noggin ... just trying to figure out how to put my thoughts on paper (or a screen)! Please forgive me b/c I don't have the "perfect" words ... but I am going to give it my best shot to give you a glimpse of what is going on inside!
What is suffering? What is pain? Webster defines suffering: "to submit to or be forced to endure, to labor under, experience, to put up with as inevitable or unavoidable, to endure pain, to sustain loss, to be subject to disability." After some long, hard conversations with Nate, I have decided that I have yet to truly experience real suffering or pain. (Well, except childbirth -- but that is fleeting) Those experiences I thought were painful or hard pale in comparison to what others have gone through or are currently going through. Some would call me fortunate, some would call me unfortunate.... not sure what I would call myself yet -- I am still processing everything.
Over the past few years, several people close to me have experienced real pain and suffering -- five women that I currently have in mind. All have two things in common - a loss and faith. Loss -- a loss of self, a loss of a marriage and life companion, a loss of the ability to move and carry on like years before, the loss of a child, the loss of their world as they knew it. When I look at these women, I see incredible strength, perseverance, growth, and maturity. However, I can not help but to feel pain for them. I can't imagine myself in their shoes. How would I manage? How would I deal? How did they/are they making it? What lessons can I learn to prepare myself for the future?
When we have people in our lives that are suffering, we each deal with their situation in different ways. For some it is trying to find the solution to their problem and for others it is pure avoidance. I have come to the conclusion avoidance is not the answer. However, I find myself thinking, "What on earth could I possibly say to make them feel better? What right do I have to give them advice b/c I can't imagine /understand what they are going through? What are the 'perfect' words? Will it be awkward?"
Recently I learned I don't need "perfect" words ... I just need to be there ... in whatever way they need me and it is my responsibility to try to figure that way out. Whether it is a shoulder to cry on; a person to pray for them and with them; offering of advice or listening to their heart? Whatever it is -- connecting at a "soul" level is what is most important! They just need me to be "real" and not to put forth the front of "everything is going to be ok." Their pain is real and it is my job to respect that even though I may not be able to fully understand.
Even though these 5 women have suffered in such different ways, they are ALL women of faith and have used/are using their faith in Christ Jesus to help them get through their situation. One day at a time ... hour by hour ... even minute by minute. They have all become much stronger. I admire them in incredible ways! When I talk with each of them, I find myself leaving the conversation the one encouraged and blessed.
I don't know why they have to suffer? I don't understand it one bit, but I do know good has come out of each situation and I cling to that truth. One of the girls said something that struck me, "I am trying not to ask why, but ask what can I learn from it? How can I grow?" Wow -- isn't that amazing!! What a mature statement!! I can only hope that I would respond in such a way.
I always have to cling to the verse in James 1:2-4 -- "Consider it all joy, my brethren, when you encounter suffering and trials, knowing that the testing of your faith produces endurance. And let endurance have its perfect result, so that you may be perfect and complete, lacking in nothing."
I hope I communicated what has been going on in my heart ... I hope you will be blessed by this post or could bless another...
Allyson